It's that time of year again – the weather's getting colder and we should be putting on the heating.
If you're struggling to pay your energy bills, our advice can help you find a way forward.
Visit our national website to discover more about these topics:
Agreeing a payment plan with your supplier
Pay off your debt through your benefits
If you don't come to an agreement
Extra financial help
and much more.
You can also watch a Citizens Advice video on Tik Tok (don't forget to unmute the video on the bottom right!).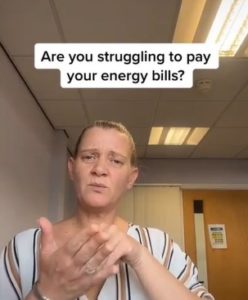 For free and confidential advice about your individual circumstances, contact us today.
---
Citizens Advice Waverley CONTACT DETAILS
Call Adviceline 0808 278 7980 (free) to speak to an Adviser
Leave online message
Office opening details.
And for other topics, check-out our online advice about consumer issues, work problems, benefits, debts and housing issues.