If you are bringing family members from Ukraine to UK, how do they apply for a visa?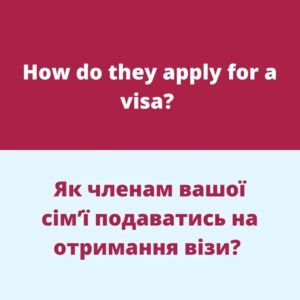 They should apply online on
http://gov.uk.
If they have a Ukrainian passport, either valid or expired, they won't need to visit a visa centre.Visit our national website for
more information.
---
For free and confidential advice about any problem, contact us today.
Citizens Advice Waverley CONTACT DETAILS
Call Adviceline 0808 278 7980 (free) to speak to an Adviser
Leave online message
Office opening details