Consumer Awareness Campaign: 16 – 22 October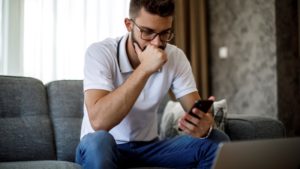 Consumer Awareness is an annual campaign aiming to:
Raise awareness and understanding with consumers on how to shop wisely, what to look out for, and what to do if things go wrong
Educate consumers on their rights, particularly when shopping from online marketplaces
Empower consumers to seek a remedy if things go wrong
Raise awareness of where consumers can go if they need more advice and help with an issue
Across this week of our Consumer Awareness campaign, we're encouraging consumers to know their rights so they can shop with confidence in the lead up to Christmas. Lots of people are coming to us about issues when shopping via trader websites or apps, as well as issues with items not delivering or receiving defective goods.
With Black Friday, Cyber Monday and the festive holidays just around the corner, we're here to advise people on how to spend their money wisely, what to look out for when shopping online and what to do if things go wrong when shopping.
Visit our national site for more about how we can help with consumer issues.