As part of our engagement with other local charities, Our Advice Services Manager, Anna, attended an event run by Fedcap last week
Fedcap is a not-for-profit organisation with clear direction, a commitment to excellence and an innovative approach to improving economic and social wellbeing.
"We believe that by helping people to improve their mental and physical health they will be in a much better place to find work." Read more on their website.
Here are a couple of photos of Anna with one of Fedcap's clients at last week's event.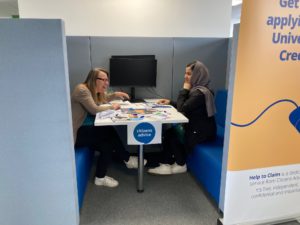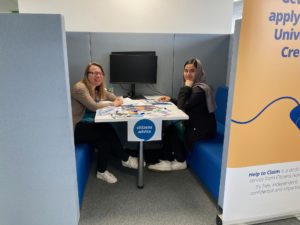 Keep visiting our website to see more stories about how we're partnering with local charities in our community.
---
Citizens Advice South West Surrey CONTACT DETAILS
Call Adviceline (free) to speak to an Adviser:
Guildford and Ash 0808 278 7888
Leave online message
Office opening details
And for other topics, check-out our online advice about benefits, money and debt, housing, consumer issues, work problems, and relationships.