Last month we told you about our runner in this year's London Marathon – Paul Deane-Williams.
Paul took on the challenge on Sunday 3rd October to raise funds for Citizens Advice Waverley and our South West Surrey Domestic Abuse Outreach Service. Paul works for the Thinking Ahead Institute, a global investment research and innovation group, which is part of Willis Towers Watson, and is based in Reigate.
Here's an update on how Paul got on the day:  
"The London Marathon is an extraordinary event. The crowd was so involved especially for the final 10Km and near the end in the run-in to Buckingham Palace. My legs were really heavy and cramping but people were shouting my name and encouraging me. I felt just like a professional athlete! And there's no way that the crowd would not let you finish… their raucous encouragement was tremendous!"
"I'm really glad that I did my training… 400km across 3 months in the run-up to London and my two wine-tasting marathons in the Medoc-Bordeaux region in previous years were good practice. The training makes a big difference and you certainly recover quicker."
"Looking back, although it was a tough run, I have to say that it was easy compared with the challenges facing victims of domestic abuse and the issues that many people in society need to overcome such as debt, unemployment, ill-health, homelessness and more."
"It has been a privilege to raise funds for the wonderful work that Citizens Advice Waverley and their South West Surrey Domestic Abuse Outreach Service is doing. This charity provides invaluable support for people in need, especially those economically affected by the pandemic, and women who have been subjected to domestic abuse."
Paul completed the Marathon in 4 hours 30 minutes (a superb effort) and has raised more than £4,000, with more to follow.
A big thank you to Paul and everybody who supported him from all of us at Citizens Advice Waverley and South West Surrey Domestic Abuse Outreach Service. A fantastic effort and enjoy your well-earned rest.
You can still add to Paul's total  by going to his fundraising page at: Virgin Money Giving | 2021 Virgin Money London Marathon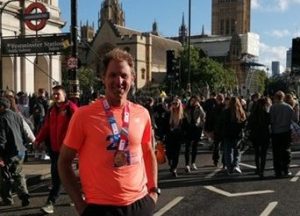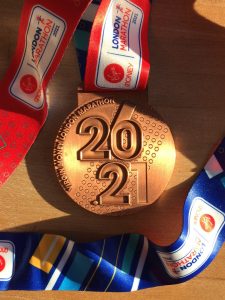 ___________________________________________________________________________
Citizens Advice Waverley CONTACT DETAILS
Call Adviceline 0808 278 7980 (free) to speak to an adviser
By Email: use enquiry form
Search by topic at Self-help
Office opening details
South West Surrey Domestic Abuse Outreach Service CONTACT DETAILS 
Call 01483 898884
By Email: use enquiry form 
Visit our website